Last Evil is a rogue-like strategy card game with mature contents. You have to go down to the deepest dungeon and wake up the Great Demon. Collect powerful spells, defeat those who are blocking your way and collect their essences to explore the dungeon.
Humans eventually succeeded in sealing the Great Demon.
They sealed him in the dungeon and hide that entrance deep in the sewer.
And the remaining demons had to be scattered or killed by humans.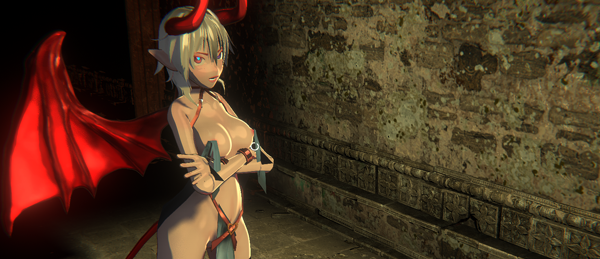 And now here is a succubus.
She is probably the last devil who survived among those who want to rebuild the evil kingdom.
She wants to wake up the Great Demon again. And she wants to take revenge on humans who mercilessly slaughtered demon friends.
In the dungeon, there are humans who patrol, and demons who have lost their king and become violent.
She will have to use all her strength.

Last Evil
is a rogue-like strategy card game.
You can earn
Essences
and
Spell Cards
as Battle Rewards, and use them to build decks.
Combat varies according to how you combine different concepts of cards.
But be careful.
You may not get the spell card you want, and remove spell card only possible to within a limited number of times.
A spell consists of two colors,
Mana
and
Lust
.

Mana
has a limited amount of gains, but will reset each turn.
Accurate attacks and defenses are available, and it consists of various utilities.

Lust
will be retained regardless of turn or end of battle.
But there are a limited ways to acquire them, and most lust spells focus on tempting or weakening enemies. Some spells have very special effects.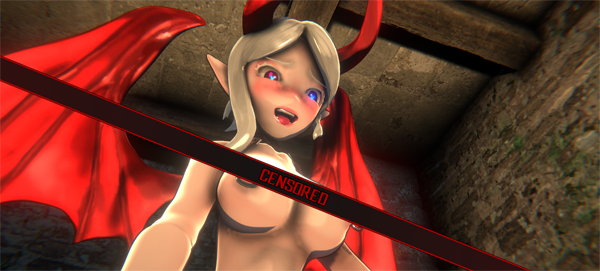 If you win the battle, you can collect enemy's
Essence
.
With the collected essence, you can buy an spell from a merchant, or remove an spell you currently have.
If you lose, you'll be caught by the enemy and the game will end.
Be careful, your goal is to awaken the Great Demon at the deepest of the underground dungeons.

Breast, Cloth and Liquid Physics Effects

Belly inflation based on Essence (Optional)

50+ spell cards for battle

30+ different artifacts

30+ Encounter with different contents

Mature content with +20 images, +60 animations